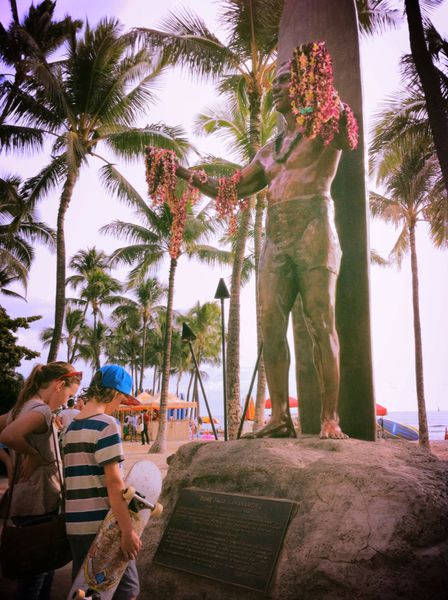 At Waikiki-We took the kids for a walk and stopped at the famous Duke Kahanamoku status. He was a Hawaiian competition swimmer/surfer and a five time Olympic medalist in swimming.
Duke was born on August 24, 1890 and died on January 22, 1968-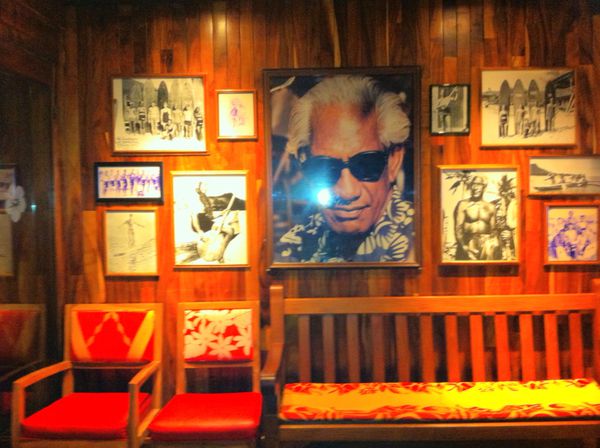 Then we went to Duke's restaurant at waikiki beach, right on the beach- the one with diamond Head in the distance and outrigger canoes in a turquoise bay of warm water. Here is the lounge in Hawaii's romantic plantation style. Duke's pics are everywhere on the wall framed with a cool light bamboo or with koa wood. This is definitively an inspiration place, that's were you want to lunch everyweek with your friends for sure.
You can find directions and make a reservation here:link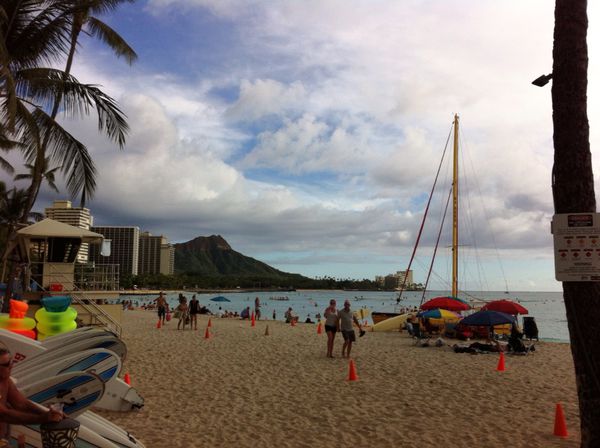 Be back for sure sometimes soon! Merci Hawaii!